View Past Services
FBCWest 335 | The Call of the First Disciples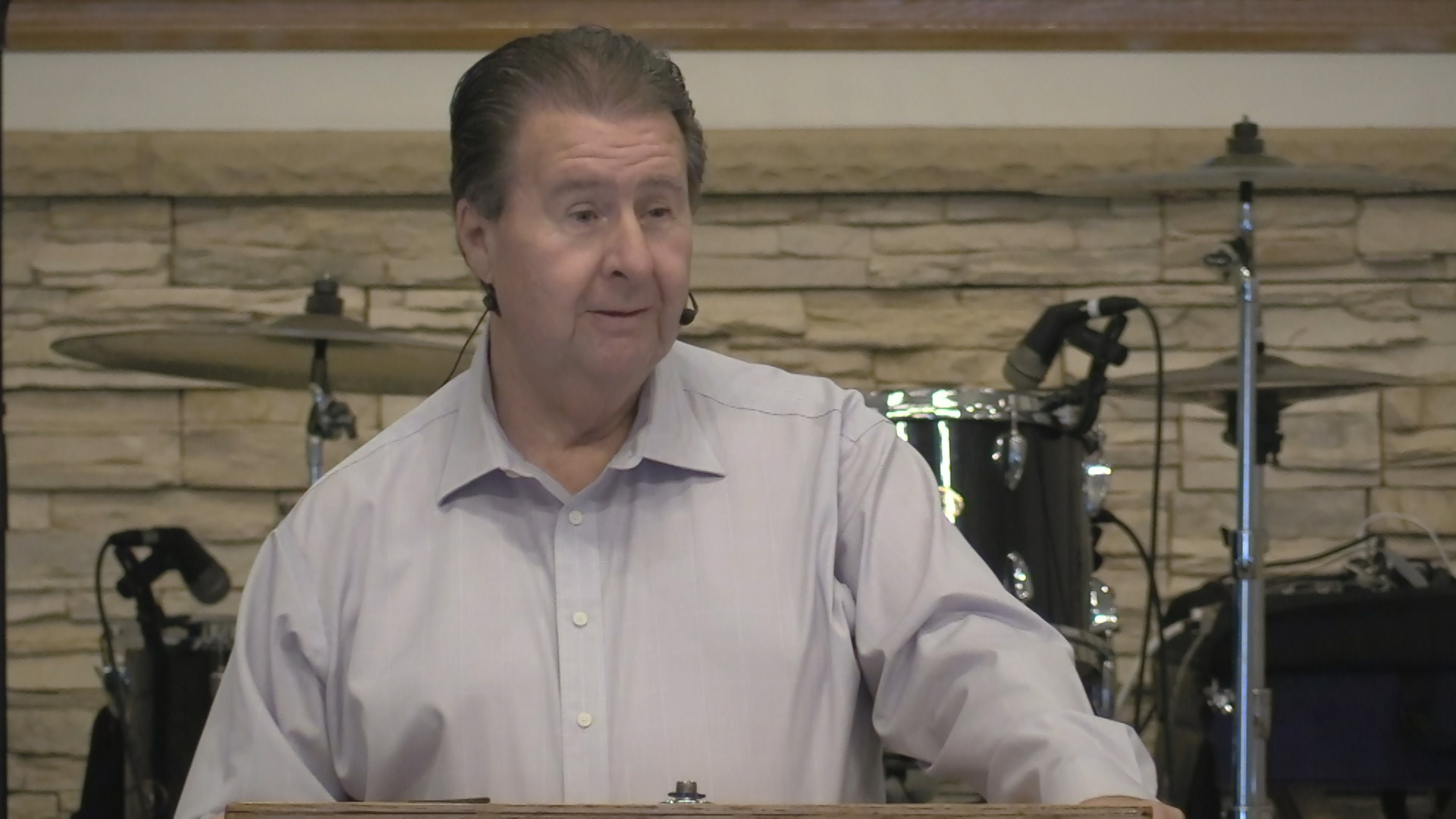 Recorded On: 05/12/2019
---
Bulletin
FBCWest
May 12, 2019

"God is Spirit, and those who worship Him must worship Him in Spirit and truth."

"Let the Praises Ring"
PRAISE AND WORSHIP
SCRIPTURE READING – Ephesians 3:20 & 21
"We Could Change the World"
"All the Broken Pieces"
"I am Free"
"Mighty to Save"

GIVING OF SELVES AND OUR OFFERINGS
OFFERTORY PRAYER

SPECIAL MUSIC – By Pru Hungate

PROCLAMATION OF THE WORD
MESSAGE Pastor Joe
"THE LIFE AND MINISTRY OF JESUS THE MESSIAH"
"The Call of the First Disciples"

PRAYER TIME –

"I Will Follow"

ACKNOWLEDGEMENTS AND ANNOUNCEMENTS

Benediction "Only Jesus"

SERMON NOTES
Luke 5:1 - 11 A great catch of fish after working all night
Matthew 4:18 – 22 The call of four of Jesus' disciples
---
Scritpures
Luke 5:1 - 11 A great catch of fish after working all night
Luke 5:1 Now it happened that while the crowd was pressing around Him and listening to the word of God, He was standing by the lake of Gennesaret;
Luke 5:2 and He saw two boats lying at the edge of the lake; but the fishermen had gotten out of them and were washing their nets.
Luke 5:3 And He got into one of the boats, which was Simon's, and asked him to put out a little way from the land. And He sat down and began teaching the people from the boat.
Luke 5:4 When He had finished speaking, He said to Simon, "Put out into the deep water and let down your nets for a catch."
Luke 5:5 Simon answered and said, "Master, we worked hard all night and caught nothing, but I will do as You say and let down the nets."
Luke 5:6 When they had done this, they enclosed a great quantity of fish, and their nets began to break;
Luke 5:7 so they signaled to their partners in the other boat for them to come and help them. And they came and filled both of the boats, so that they began to sink.
Luke 5:8 But when Simon Peter saw that, he fell down at Jesus' feet, saying, "Go away from me Lord, for I am a sinful man!"
Luke 5:9 For amazement had seized him and all his companions because of the catch of fish which they had taken;
Luke 5:10 and so also were James and John, sons of Zebedee, who were partners with Simon. And Jesus said to Simon, "Do not fear, from now on you will be catching men."
Luke 5:11 When they had brought their boats to land, they left everything and followed Him. The Leper and the Paralytic
Matthew 4:18 – 22 The call of four of Jesus' disciples
Matthew 4:18 Now as Jesus was walking by the Sea of Galilee, He saw two brothers, Simon who was called Peter, and Andrew his brother, casting a net into the sea; for they were fishermen.
Matthew 4:19 And He said to them, "Follow Me, and I will make you fishers of men."
Matthew 4:20 Immediately they left their nets and followed Him.
Matthew 4:21 Going on from there He saw two other brothers, James the son of Zebedee, and John his brother, in the boat with Zebedee their father, mending their nets; and He called them.
Matthew 4:22 Immediately they left the boat and their father, and followed Him. Ministry in Galilee
---
Transcript of Service
It is bittersweet to be back.

I enjoyed very much spending quality time.

With my wife on the Times that we were gone.

I also enjoy.

Doing what I believe God is called me to do.

So I guess if I could travel come back on Sundays and travel some more that would be perfect.

But that's not my life, but while we were gone.

We did attend another church.



Which cause me to do a couple of things one when it comes to the message? I kind of smile during it.

Like I guess you might say for good or for bad.

The Times that I went and took seminary classes. I did not take a class on preaching.

But I know what they say.

The class will tell you tell him what you're going to tell them tell them and tell them what you told them.

And have 3 points in a poem.

Well, the church. I went to is a different denomination. So apparently they had a modification of that he had 4 points and 2 points and so it was good. It was also interesting because when I was there and people were greeting and shaking hands. The pastor came up to me and asked me my name and I said, I'm Joe Davis and it goes.

I think I know you.

I don't know you don't know me but you been praying for my wife and even in the bulletin. They had her name where they were praying for her so I know he was praying 'cause the name rang a Bell.

But when I came home. It was freshening good because not only did I get to hear the piano.

The drums and 3 different guitars for you see the church that I went to last Sunday.

They just sang.

No instruments.

So much so that.

My wife had to call me because they just started singing and I didn't hear him 'cause. There were the instruments. And so I kind of was standing out in the middle. Church started so it's always good to see what other denominations do.

But I'll take my home church every time.



So we're going to continue on our study of the life and Ministry of Jesus, an incomplete imperfect.

Chronology.

And we're going to look at.

This time is Jesus is calling up his first.

Disciples.

We're going to look at 2 different passages one that gives him more. Fuller explanation and one that just gives a really abbreviated so I want you to see that.

Just because they are not synonymous.



Is good because if everything was exactly the same then you would think it was all contrived?

So we can take a look at first, and Luke Chapter 5 and then we'll move quickly too.

Matthew and then will also take a look at what does it mean for you in Maine as his disciples so in Luke Chapter 5 song with verse one. It says now it happened that while the crowd was pressing around him and listening to the word of God. He was standing by the Lake dinner threat, which is also the Sea of Galilee and he saw 2 boats line at the edge of the Lake.

But the fishermen had gotten out of them and were washing their Nets.

And he got into one of the boats, which was Simon's and ask him to put out a little away from the land and he sat down and began to teaching the people from the boat.

So we see Jesus this sea of Galilee this Lake of dinner threat is.

By Capernaum Word Jesus is now kind of places headquarters for his ministry and he is teaching and preaching and that people are pressing around him and it's hard for him to deliver his message, so he goes.

And as Simon too.

Move out so that he can talk in an essence. He creates if you will a stadium effect where they can hear him an he does? What is their custom he sits down and they stand one of these days. I'd love to try that where I get to sit and you have to stand in I think I would choose my longest sermon.

I would I would sit and watch you.





Now we're not told what the message was were just told Anne I'll tell you later. Why I think we're not told what the message was.

But what we do know is that these boats had come in from a long night of work.

And the fishermen.

We're basically cleaning and mending their Nets.

For the following days or evenings work.

When he had finished speaking, he said to Simon put out into the deep water and let down your Nets for a catch.

Simon answered and said master we worked hard all night and caught nothing.

But I will do as you say, and let down the Nets?

Now.

Peters, the fisherman.

Peter is an expert at his vocation.

He just told Jesus you know, we worked hard all night were tired.

The result of our working hard all night was we caught nothing.

But notice Peters response I do not believe that Peter's response is based on faith.

'cause there's no guarantee anything as a matter fact, Peter thinking.

I've done this before.

I believe Peter responds out of respect for who Jesus is.

I don't think he's thinking anything will happen. He just say OK rabbi.

I've seen you do other things, I've had contact with you.

And out of my respect as you being a rabbi I'll do what you say.

Would it be interesting if we would respond to Jesus that way.

You know, I don't think this is going to work Jesus.

I don't even have any faith that it will work.

But because I respect and trust you I'll do it anyway.

When they had learned this.

They enclose a great quantity of fish.

And their Nets began to break so they singled to their partners in the other boat for them to come and help them and they came and filled both of the boats so that they began to sink.

They didn't just fill one boat with fish they filled 2, both with Fish and so much. It was causing the boats to sync. Then this was a little rowboat. These were boats probably about 2530 feet long that would have a sale, so they were substantial boats and so there was a great.

Catch a fish.

But when Simon Peter saw that.

He fell down at Jesus feet, saying go away from me. Lord for I am a sinful man.

Peter has a response that's different than what we're taught today.

There are so many people teaching and preaching prosperity.

That you would have thought based on their teaching that would Peter's response would be Hey. Jesus why don't we form a partnership?

You tell me where to catch the fish all kinds of Fish and will get rich.

This is awesome.

Obviously, you have a talent for knowing where fish are so let's make a fortune.

But that's not that's not Peter's response to the Jesus at all.

It is.

Lord I don't deserve to be in your presents.

Because I'm a sinful man.

You see Jesus wasn't a fisherman, he was raised as a Carpenter son.

He was an itinerant preacher a rabbi.

His knowledge didn't come from being coming an expert in Peters vocation.

His ability came from being the son of God.

And commanding fish to be where fish needed to be.

So that Peter might respond and his friends and partners might respond in the way they ought to respond.

Now.

If you understand Jesus the way Peter and understand Jesus the way I understand, he's right.

Jesus I am a sinful person.

You should have nothing to do with me.

Notice is what Jesus says he didn't say you know you're right.

I made a mistake I think I'll move on to somebody who's better than you.

He says.

In all his companions because of the catch a fish, which they had taken they were amazed at sees them.

And also were James and Johnson of Zebedee's who are partners with Simon and Jesus said to Simon.

Do not fear.

From now on.

You will be catching men.

Peter your vocation your profession was a fisherman.

And you provided for your family and you've done well.

But I've called you this ain't change your profession.

It's going to be a little different used to catch fish now you're going to catch people.

And Jesus is going to spend the next 3 and a half years teaching him how to do that.

And like more students Peter doesn't really catch on.

Until the resurrection.

Now Peter has a choice.

He can take the fish that he just caught.

And sell them provide.

And move on as a fisherman.

Or he could answer the call.

To no longer be a Fisher of fish.

The Fisher of people.

And when they had brought their boats to land.

They left everything and followed him.

They didn't leave just their business they left everything to follow him.

Which is a question that we must ask ourselves?

What holds us on?

To keep from following him completely.

Oh, there will be times when we will.

Forsake certain things to follow Jesus.

But there are times would you say I can't do that?

With Simon.

And John and James and Andrew.

See, who Jesus is.

And leave everything.

To follow him.



Matthew.

Put it in a much shorter.

Duration is simply says this.

In Matthew Chapter 4 sorry with verse 18.

Now is uses walking by the Sea of Galilee, he saw 2 brothers Simon, who is called Peter and Andrew is brother casting and head into the theme for they were fishermen and he said to them. Follow me and I will make you Fishers of men.

Immediately, they left their Nets and followed him.

And going on from there, he saw 2 other brothers. James the son of Zebedee and John his brother in the boat was Ebadi. Their father mending their Nets and he called them immediately. They left the boat.

And their father and followed him.

This is much shorter version and when we read this simply we go huh. That's strange. Jesus walks by a lakes. Seas 4 guys and say, Hey Follow, Maine and they drop everything and start following him.

Luke gives us a little more detail as to why they dropped everything to follow him.

The reason I don't think we're told what Jesus is message was was not that it was unimportant.

For I suspect and know that everything Jesus says is important.

Or he is the son of God.

But because this narative.

Doesn't end with these 4 people?

It introduces us to the master calling disciples.

And some of us.

Are called?

Young in life.

And that response, maybe from being in church or out in the nature or revival. Whatever might be an you felt the call of God on your life.

And you may not even remember what the message was that day.

'cause the message was in his important as the call.

That, he called you.

And for those of you who are unfamiliar with that call might be.

It's something that in your soul.

That says.

Follow me.

And you will feel uncomfortable at that call.

Because you realize that your life is no longer yours, but his.

And often times, many people during a?

Invitation time will stand and they will grip the back of the Pew praying to a God that they hope doesn't exist that the service would send me over so they can leave.

But when that call is so great.

They then come and say.

Yes, Lord.

I will follow you.



I was a Christian before I became.

And felt a call to the pastor it.

It happened in this building.



And I remember this struggle.

And I remember my.

Debate with God,

Before, you see I wanted to be a lawyer.

I had wanted to be a lawyer since I was 7 years old.

Never ask ask God that was OK with him just what I wanted to do.

I won't tell you all the boring reasons why I wanted to be that, but that's what I wanted to be.

And before law school started I felt the calling of God on my life to become a pastor.

And I argue with God, saying, You know, I know church people.

I don't want to leave them.

I have read about Moses and how he gets I mean. He did things in anger, because of God's people.

And it's been mine that I've noticed over the next several thousands of years we haven't changed.

We still complain we still back why we still.

Wonder what he's doing even while he's providing for us.

And I said, You know, and I know who you are, and you'll probably because.

Most churches.

Almost all churches when you grow up in a church you're never going to be the pastor of that church.

So at the time when I was filling this call we had a pastor from Arkansa.

And I said, God I know what you're going to do.

You're going to send me a place like arkansa.

A bunch of rednecks that have nothing in common with 'cause you have that kind of sense of humor.

Or worse, yet you send me to purgatory, which is called Texas.

And you will put me there.

And I argued with him for several months.

And a few weeks before law school was the start.

I said, OK, God.

I call you my Lord.

In essence, I call you my boss.

I really think it's a terrible idea.

But if that's what you want.

I will do it.

After I had done that I felt the sense of release inside the gods, it go ahead and do what you want to do.

But I will be back.

And Lo and behold.

He came back.

And so I kind of do now, what Paul does I.

The lawyer.

Full time in a pasture full time and.

We do that.

Jesus calls these first disciples.

And Jesus calls.

You and me.

So what I want you to do is while it's important for us know how Jesus calls his initial disciples and the power that he demonstrated.

It's just not about them.

It's have also about you and me.

So, in First Corinthians chapter one verse 26 is is this.

Or consider your calling brother and.

Think about your calling.

Consider it think about it.

We just don't do this because we do this. Paul tells us to think about it to consider it.

Call game from a different background, he came from a background of been a religious zealot.

Persecuting the church.

So much so.

That you can tell by Paul's other writings that he felt.

Great.

Remorse for that.

So much so that he says, I'm not even worthy to be called because I persecuted the church.

So Paul says consider your calling brother.

That there were not many wise, according to the flesh.

Not many mighty.

Not many Noble but God has chosen the foolish things of the world to shame the Wise.

And God, has chosen the weak things of the world to shame the things which are strong.

And the base things of the world and despise God has chosen.

The things that are not so that he may nullify the things that are.

So that no man may boast before God.

But by his doing you are in Christ, Jesus, who became to us wisdom from God and righteousness, and sanctification and redemption so that just as it is written that him who boasts boast in the Lord.

Now you may be the exception to the rule you may be a PhD in 4 or 5 different subjects.

People may look to you as the Great.

Wise person of the Age.

He said there not many of us that are called like that.

Most of us or just average ordinary people.

Do an average ordinary things.

Like being a fisherman.

Or police officer.

Or, a nurse.

Our school teacher.

Or a

Garbage truck driver.

But God calls those people.

And God, even calls the brilliant mind.

'cause even a brilliant mind knows.

That is not his power.

But gods.

When God is symbols his team.

It's kind of like those of you who grew up.

Playing sports not organized sports.

But.

Straight.

Football or baseball or whatever.

And what we would do is we would choose teams.

And if you were a good athlete.

And you are probably one of the 2 best athletes in your group you became the Captain 'cause. They wanted to make sure the 2 best athletes.

We're on the same team.

And then he would choose.

And if you were just average to below average athlete.

You had a common prayer.

Lord don't let me be last.

'cause that's embarrassing.

It's even more embarrassing when they will just take him or just take her.

Because 'cause they're admitting you can't do any damage, so even if it's 5 against 6. The 6 percent we don't have to cover that person there, so unimportant.

That person that nobody else wants those are the people God is choosing on his team.

Because when that team wins and it will.

It's not because of their talent or ability, but the power of God.

So when God calls you and consider that calling he's not calling you, because you're great expert in what you're doing.

He says just as Peter I will teach you.

I will show you.

How to be catchers of people?

He didn't say Well, Peter since you're good expert and catching fish. You can catch people know I'm going to train you to do that.

The Peter before he became an expert and catching people.

He left everything.

And that's what God is looking for on his team.

People who when they receive, the call.

Don't look back.

There is a story.





Some say it's true.

Something it's just a myth.

When Cortez,

Came to the New World.

2.

Kid goals in a lot of other things.

He ordered his ships to be burned.

So his men could never go back.

They only had one option to go forward.

In essence when Peter and the other 3 left everything they burned their ships.

They weren't going back.

Because they left everything to follow Jesus.



And while will read how Peter after the resurrection will preach and thousands of people on different occasions will come to know him.

I suspect as we go through and read.

No one could have imagined that that would happen.

When God calls you.

I suspect you don't even think that God can use you as greatly as he can.

It's not about you, it's about his power and what he chooses to do.

Now sometimes we get very, very myopic in our look so will see certain large churches and say, Oh, boy, they must be doing something awesome and great.

And look how wonderful their ministry must be?

And I'm just a Sunday school teacher.

With 3 or 4 boys who?

As boys can hardly maintain sitting still let alone listen to a lesson, and you wonder what if anything, you're getting through to them.

But one of those boys in your class.

Could be a future Billy Graham?

But it's God using you.

To Minister that boy who could hardly sit still.

Who will know the God use you?

At a time when he wasn't perfect.

So the invitation today is not for you too.

Make a earth, shattering decision or whatever.

Right now.

The call the invitation.

Is for you?

To consider your colleague?

And what keeps you back.

From leaving everything and following him.

And what ship.

Needs to be burned.

And all gods people said.